Our Books
At Chapter, we're proud to be an independent book and teashop. We specialise in the romance genre:
Contemporary Romance & Romantic Suspense
Fantasy & Paranormal Romance
Historical Romance
Hot Romance
We also stock selections of:
Crime & Mystery & Thrillers
Mainstream Fiction & Chick Lit
The Latest Books and Book Catalogue
At Traffic Light Red, the Chapter Book and Tea Shop is OPEN Tuesday-Sunday 10am-4pm. Please note that Mask + 1 Metre Physical Distance are required instore. OR please order Contactlessly at Door OR Window or E: info@chapter.co.nz, T: 09-6232319, M: 021-635-027. We can provide FREE LOCAL HOME DELIVERY within 2km of the store. After-hours pickups are also possible, but need to be pre-arranged.
…..
Recent and upcoming arrivals include Jennifer L. Armentrout's THE WAR OF TWO QUEENS (Blood and Ash Series), Tessa Bailey's HOOK, LINE, AND SINKER (Bellinger Sisters Series), Kresley Cole's MUNRO (Immortals After Dark Series), Lauren Dave's THE LAST THING HE TOLD ME, Christine Feehan's PHANTOM GAME (Ghostwalker Series), Eloisa James' HOW TO BE A WALLFLOWER (Would-Be Wallflowers Series), Stephanie Laurens' FOES, FRIENDS AND LOVERS (Cynsters Next Generation Series) and Lucy Score's THINGS WE NEVER GOT OVER. Enjoy! NB. Please see page 3 of the book catalogue for the details of the Romance Writers of New Zealand's Short Story Contest 2022 which is sponsored by the Chapter Book and Tea Shop.
Please click on the March-April 2022 Book Catalogue pdf file to view the full details.
In addition, recent book catalogues can be found below:
January-February 2021 Book Catalogue
March-April 2021 Book Catalogue 
May-June 2021 Book Catalogue 
July-August 2021 Book Catalogue
September-October 2021 Book Catalogue
November-December 2021 Book Catalogue 
January-February 2022 Book Catalogue
March-April 2022 Book Catalogue
ARCHANGEL'S LIGHT Virtual Book Release Party with Nalini Singh
If you missed our recent virtual party with Nalini Singh on Thursday 28 October to celebrate the release of ARCHANGEL'S LIGHT, the recording is available at:  https://bit.ly/3ERvkZK  Passcode: 7h?GBhQS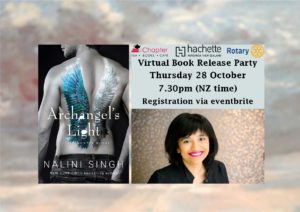 Order a Personalised Signed Copy of ARCHANGEL'S LIGHT by Nalini Singh
ARCHANGEL'S LIGHT by NALINI SINGH (Book 14: Guild Hunter series) is available at a special price of NZ$20 (RRP NZ$24.99) plus shipping for the NZ Edition (ISBN 9781473231467) while our initial stocks last. Please contact us if you wish to order a personalised signed copy, including any international orders.
Order Personalised Signed Book by Nalini Singh
The Chapter Book and Tea Shop is able to organize personalised signed copies of Nalini Singh's titles that are available in print – New Zealand/International editions, USA editions and print-on-demand editions – in the Psy/Changeling, Psy/Changeling Trinity, Guild Hunter, Rock Kiss and Hard Play series as well as the standalone thrillers. We usually expect a signing to take around 1-5 working days to organize; and then shipping time should be added to that (currently international shipping is slower than normal). Please contact us if you wish to order a personalised signed copy, including any international orders.
General Book Orders
We have too many books to include on this web site, so please contact us today if you wish to order a book or if you'd like to receive our bi-monthly catalogue by email.
You can also purchase a small selection of our books (usually a diverse mixture of new releases, popular authors, and clearances) on Trade Me Books and on Fishpond.
Please note that, effective October 2017, we discontinued our book loyalty card scheme and replaced it with lower average retail prices. Any existing stamped book cards are being cashed up.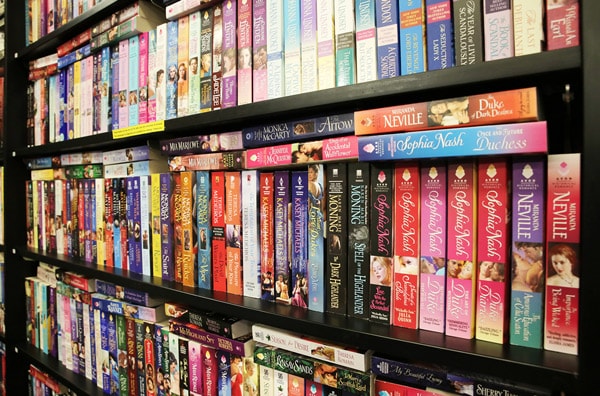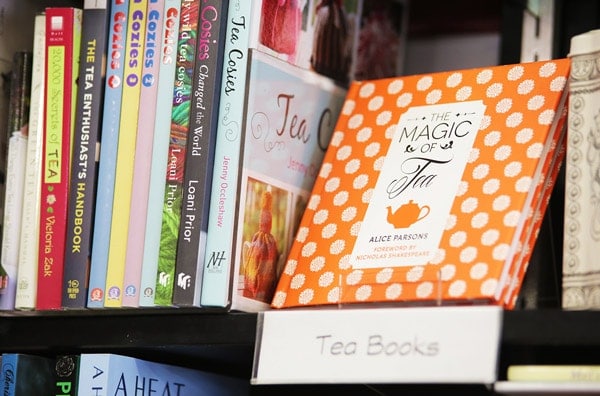 Contemporary Romance & Romantic Suspense
Tess Bailey – HOOK, LINE, AND SINKER – Bellinger Sisters Series – TP $23
Allison Brennan – TELL NO LIES – Quinn & Costa Thriller Series – MMP Release $22
Robyn Carr – SUNRISE ON HALF MOON BAY – MMP Release $22
Anna Collins – LOVE AT FIRST SPITE – TP $32
Melissa Ferguson – MEET ME IN THE MARGINS – TP $34
Elle Kennedy – GOOD GIRL COMPLEX – Avalon Bay Series – TP $23
Lynn Painter – MR. WRONG NUMBER – TP $32
Meghan Quinn – A NOT SO MEET CUTE – POD $34
Nora Roberts – HIDEAWAY – MMP Release $22
Stephanie Ruth – RUBY ISLAND – Otago Waters Series – NZ Author – POD $32
Lucy Score – THINGS WE NEVER GOT OVER – POD $40
Rachel Lynn Solomon – WEATHER GIRL – TP $32
Denise Williams – THE FASTEST WAY TO FALL – TP $25
Sariah Wilson – THE PAID BRIDESMAID – TP $27
Maisey Yates – THE TRUE COWBOY OF SUNSET RIDGE – Gold Valley Series – MMP $22
MMP = Mass Market Paperback; TP = Trade Paperback; POD = Print on Demand; HC = Hardcover; NOV = Novella
Crime & Mystery & Thrillers
Laura Dave – THE LAST THING HE TOLD ME – TP $30
Janet Evanovich – THE RECOVERY AGENT – Gabriela Rose Series – TP $34
Lucy Foley – THE PARIS APARTMENT – TP $30
Gregg Hurwitz – DARK HORSE – Orphan X Series – TP $34
Holly Jackson – A GOOD GIRL'S GUIDE TO MURDER – Good Girl's Guide to Murder Series – TP $24
Margaret Loudon – PERIL ON THE PAGE – Open Book Mysteries Series – MMP $20
Nita Prose – THE MAID – TP $30
Paige Shelton – DEADLY EDITIONS – Scottish Bookshop Mystery Series – MMP Release $20
Jacqueline Winspear – THE CONSEQUENCES OF FEAR – Maisie Dobbs Series – TP $34
Leslie Wolfe – THE GIRL FROM SILENT LAKE – Detective Kay Sharp Series – POD $29
MMP = Mass Market Paperback; TP = Trade Paperback; POD = Print on Demand; HC = Hardcover; NOV = Novella
Fantasy & Paranormal Romance
Ann Aguirre – BOSS WITCH – Fix-It Witches Series – LGBTQ – TP $32
Jennifer L. Armentrout – THE WAR OF TWO QUEENS – Blood and Ash Series – POD $45
Anne Bishop – THE QUEEN'S WEAPONS – Black Jewels Series – MMP Release $22
Anne Bishop – CROWBONES – World of the Others Series – HC $50
Holly Black – THE WICKED KING – Folk of the Air Series – TP $26
Patricia Briggs – WILD SIGN – Alpha and Omega Series – MMP Release $20
Kresley Cole – MUNRO – Immortals After Dark Series – POD $38
Christine Feehan – PHANTOM GAME – Ghostwalker Series – TP $34
Sherrilyn Kenyon – EVE OF DESTRUCTION – League: Eve of Destruction Series – POD $24
Elisa Kova – A DANCE WITH THE FAE PRINCE – Married to Magic Series – POD $38
Eve Langlaise – MIST RISING – Mist and Mirrors Series – POD $36
Shannon Mayer & Kelly St. Clare – A COURT OF HONEY AND ASH – Honey and Ice Series – POD $33
Seanan McGuire – SPELUNKING THROUGH HELL: A VISITOR'S GUIDE TO THE UNDERWORLD – Incryptid Series – TP $34
Michelle Sagara – SWORD AND SHADOW – Wolves of Elantra Series – TP $34
Gena Showalter – THE IMMORTAL – Rise of the Warlord Series – TP $20
Nalini Singh – LAST GUARD – Psy-Changeling Trinity Series – MMP Release USA$20/NZ$23
Scarlett St. Clair – A TOUCH OF RUIN – Hades & Persephone Series – TP $26
MMP = Mass Market Paperback; TP = Trade Paperback; POD = Print on Demand; HC = Hardcover; NOV = Novella
Historical Romance
Jane Ashford – EARL ON THE RUN – Duke's Estates Series – MMP $20
Grace Burrowes – MISS DELECTABLE – Mischief in Mayfair Series – POD $29
Kerrigan Byrne – TO DESIRE A HIGHLANDER – Highland Magic Series – Anthology – POD $29
Elizabeth Everett – A LADY'S FORMULA FOR LOVE – Secret Scientists of London Series – TP $32
Anna Harrington – A RELENTLESS RAKE – Lords of the Armory Series – MMP $20
Virginia Heath – NEVER FALL FOR YOUR FIANCEE – Merriwell Sisters Series – TP $26
India Holten – THE LEAGUE OF GENTLEWOMEN WITCHES – Dangerous Damsels Series – TP $28
Eloisa James – HOW TO BE A WALLFLOWER – Would-Be Wallflowers Series – MMP $22
Sophie Jordan – THE RAKE GETS RAVISHED – Duke Hunt Series – MMP $20
Betina Krahn – WHITE KNIGHT NEEDED – Reluctant Heroes Series – MMP $20
Stephanie Laurens – FOES, FRIENDS AND LOVERS – Cynsters Next Generation Series – POD $40
Eva Leigh – THE GOOD GIRL'S GUIDE TO RAKES – Last Chance Scoundrels Series – MMP $20
Julia London – LAST DUKE STANDING – Royal Match Series – MMP $20
Katie Pembrooke – SAY YOU'LL BE MY LADY – Unconventional Ladies of Mayfair Series – MMP $20
Amanda Quick – THE LADY HAS A PAST – Burning Cove, California Series – MMP Release $20
Diana Quincy – THE MARQUESS MAKES HIS MOVE – Clandestine Affairs Series – MMP $20
Ella Quinn – THE MOST ELIGIBLE BRIDE IN LONDON  – Lords of London Series – MMP $20
Harper St George – THE LADY TEMPTS AN HEIR – Gilded Age Heiresses Series – MMP $18
MMP = Mass Market Paperback; TP = Trade Paperback; POD = Print on Demand; HC = Hardcover; NOV = Novella
Hot Romance
E.L. James – THE MISTER – TP $24
MMP = Mass Market Paperback; TP = Trade Paperback; POD = Print on Demand; HC = Hardcover; NOV = Novella
Mainstream Fiction & Chick Lit
Julianne MacLean – THESE TANGLED VINES – TP $30
MMP = Mass Market Paperback; TP = Trade Paperback; POD = Print on Demand; HC = Hardcover; NOV = Novella
Available Soon
May 2022
Lauren Asher – TERMS AND CONDITIONS – Trade Paperback
Holly Black – BOOK OF NIGHT – Trade Paperback
Grace Burrowes – NEVER A DUKE – Mass Market Paperback
Mazey Eddings – A BRUSH WITH LOVE – Trade Paperback
Christine Feehan – SHADOW FIRE – Mass Market Paperback
Emily Henry – BOOK LOVERS – Trade Paperback
Anna Lee Huber – A PERILOUS PERSPECTIVE – Trade Paperback
Amanda Quick – WHEN SHE DREAMS – Trade Paperback
Lynsay Sands – IMMORTAL RISING – Mass Market Paperback
J.R. Ward – LOVER ARISEN – Trade Paperback
June 2022
Candace Camp – AN AFFAIR AT STONECLIFFE – Mass Market Paperback
Lori Foster – THE HONEYMOON COTTAGE – Trade Paperback
Laura Griffin – MIDNIGHT DUNES – Mass Market Paperback
Lana Harper – FROM BAD TO CURSED – Trade Paperback
Kristan Higgins – OUT OF THE CLEAR BLUE SKY – Trade Paperback
Sabrina Jeffries – A DUKE FOR DIANA – Mass Market Paperback
Christina Laurens – SOMETHING WILDER – Trade Paperback
Nora Roberts – NIGHTWORK – Trade Paperback
Scarlett St. Clair – A GAME OF RETRIBUTION – Trade Paperback
Mo Xiang Tong Xiu – GRANDMASTER OF DEMONIC CULTIVATION VOL. 2 – Trade Paperback